An article in the Gwinnett, Ga., Daily Post, profiles Gwinnett native Dan Davis, who now coaches women's basketball at Grace College. A portion of the story appears below. Click here to read the complete article.
Gwinnett native, former local coach Dan Davis enjoying life at Grace College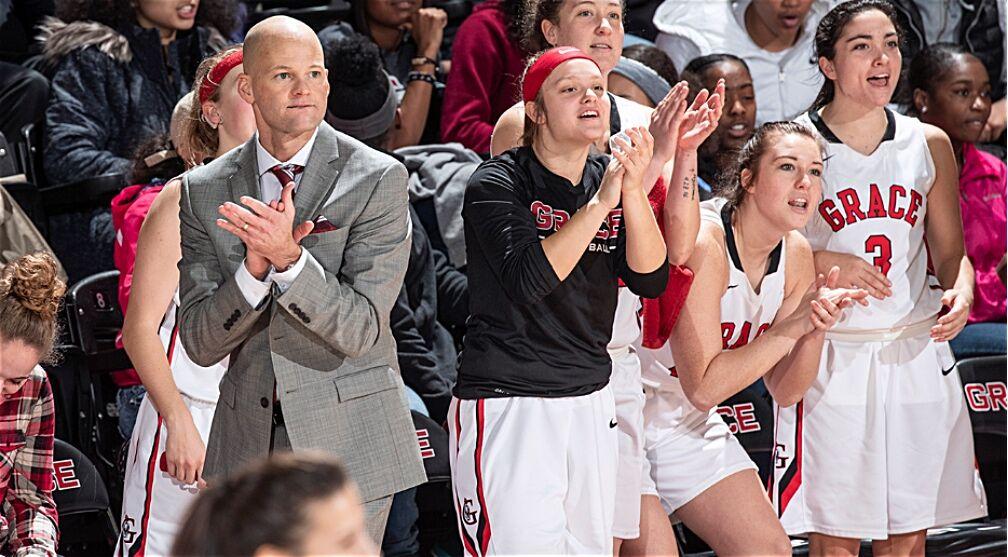 Just an afternoon's drive from Lake Michigan and almost 300 miles north of the nearest Bojangles sits Winona Lake, a small Indiana town home to about 5,000 people. Like many small towns, Winona Lake is united by one thing inside it. For this town, it's Grace College basketball.
Led by head coach Dan Davis, the Grace women's basketball team placed third in the NCCAA's National Championship tournament in Davis' first year, something it had not done in almost 50 years. He credits the success to a change in mentality and building relationships with his players.
"It's the little things. From conditioning to how we practice to the style of play, we're gonna look like a team," Davis said. "It's not about the 'me', it's about the 'we'. We have them over to the house once a month and spend time doing devotions and praying with them."
Davis, a South Gwinnett High School alumnus who coached basketball at Grayson High School and Providence Christian Academy, took over the head coaching position just two years ago and has already made a huge impact on his team, school and community. He was previously a successful head women's basketball coach at Auburn-Montgomery.
"I knew of Grace from watching a friend play in the NCCAA tournament up here that we host. I saw the facilities and how nice they were," Davis said. "I came up to Grace for the interview and I fell in love with this place. The thing that's so amazing up here that's never changed is our people."
Click here to read the complete article.