Grace College women's basketball stand-out, Vironnica Drake, is featured in a story in the Marion, Ind., Chronicle Tribune this week. A portion of the story appears below. Click here to read the complete story.
Drake makes big impact for Grace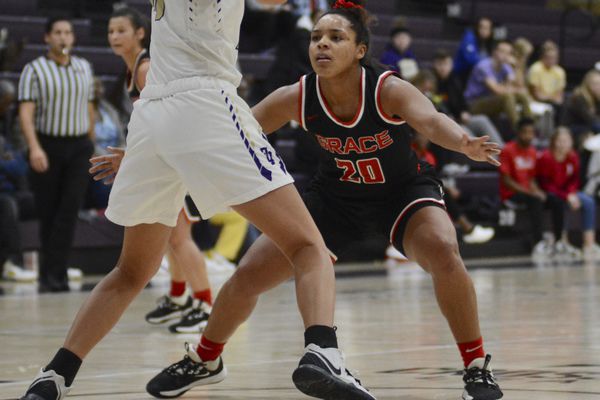 As compliments go, Taylor University women's basketball coach Jody Martinez couldn't have paid much higher respects to Vironnica Drake.
Drake had just finished what might be her last collegiate game against Taylor in Upland on Wednesday with 18 points, 12 rebounds, five assists and three steals for her Grace College team, when Martinez was asked about coaching and competing against the Marion High School-alum for the past three years.
"She plays so hard," is how Martinez started describing Drake, a 5-7 senior guard for the Lancers. "… She creates. She's got an explosive first step and she can get to the rim like nobody's business. She has a great vertical and she's hard to box out.
"She's playing like a senior should be play," Martinez continued. "She's like the type of kid I would like to have on my team. I would like to find someone like her. I told her before the game you've had a great career. I hate to say it, but I'm going to be glad when she's gone."
Most likely, Martinez isn't the only Crossroads League coach to share those sentiments about Drake.
Click here to read the complete story.