A former NFL player who also helped coach at Grace Brethren High School, Simi Valley, Calif., has died. Below is a portion of a story from chicagobears.com. Click here to read the complete article. (Grace Brethren High School is a ministry of Grace Church, a Charis Fellowship congregation in Simi Valley, Jordan Bakker, senior pastor.)
Former Bears tight end Wetnight passes away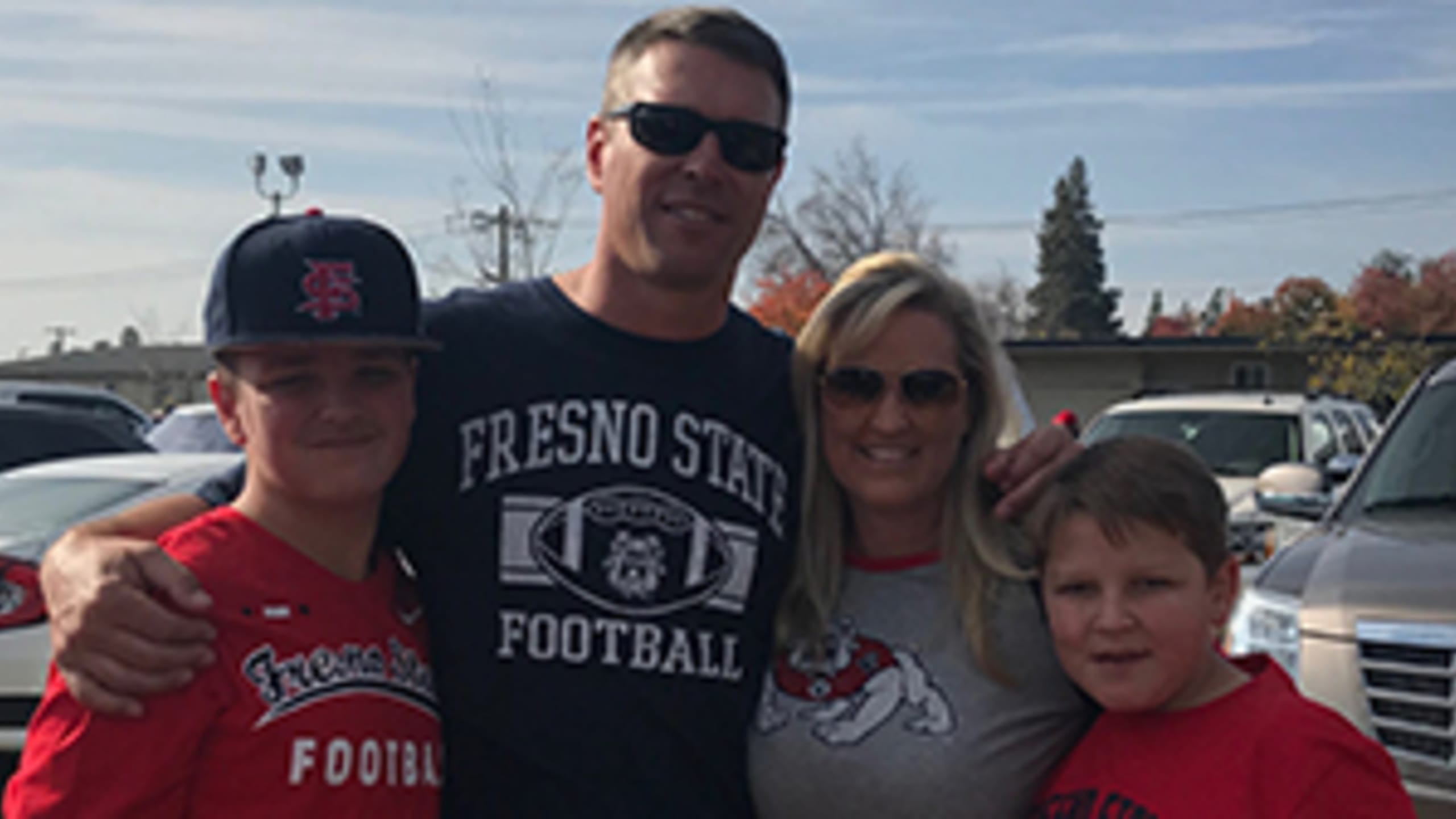 Former Bears tight end Ryan Wetnight lost his battle with cancer Friday, passing away at the age of 49.
Wetnight appeared in 91 games with the Bears over seven seasons from 1993-99, catching 172 passes for 1,522 yards and nine touchdowns. The Fresno, Calif., native originally joined the team as an undrafted free agent from Stanford.
Wetnight is survived by his wife, Stacey, and their sons, Scott, 15, and Zach, 13. …
Wetnight lived with his family in Simi Valley, Calif. He coached his sons' youth football and baseball teams, making an indelible impact on dozens of kids and their parents. He was also an assistant football coach at Thousand Oaks High School and, more recently, Grace Brethren High School.
The entire community rallied around Wetnight during his cancer fight. That was evident April 11 when Josh Henderson, the head football coach at Grace Brethren, organized a rally in support of the former Bears tight end. Adhering to social distancing guidelines, Wetnight's friends formed a caravan of more than 100 cars—many with inspirational messages written on their windshields—and drove slowly past his home.
Click here to read the complete article.