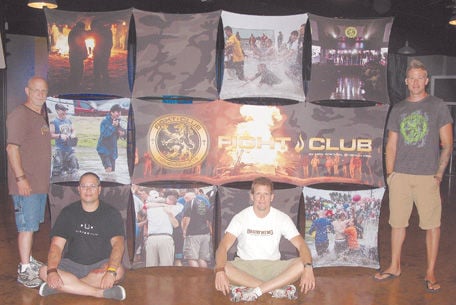 The "Fight Club" pioneered by Grace Community Church of Goshen, Indiana, a Grace Brethren congregation pastored by Jim Brown, was recently featured in the town newspaper. Here is an excerpt–to read the entire article, click here.
GOSHEN — The first rule of "Fight Club" is don't talk about Fight Club. But that was the movie. This is reality.
And in reality, the men at Grace Community Church aren't just talking about Fight Club, they are shouting about it worldwide.
So why would a church endorse a fight club?
Well, Grace's Fight Club isn't a bunch of men pummelling each other in a basement.
Grace's Fight Club is a band of brothers on a journey of spiritual, physical and emotional strengthening. Their mission: To become warriors of the faith, to reach out to the community and to be leaders in the home.