Matt Jennings, Grace College basketball stand-out, is ending his basketball career as he prepares to graduate and enter the workforce, according to a story in the Logansport, Ind., Pharos-Tribune. A portion of the story appears below. Click here to read the complete article.
Matt Jennings calls it a career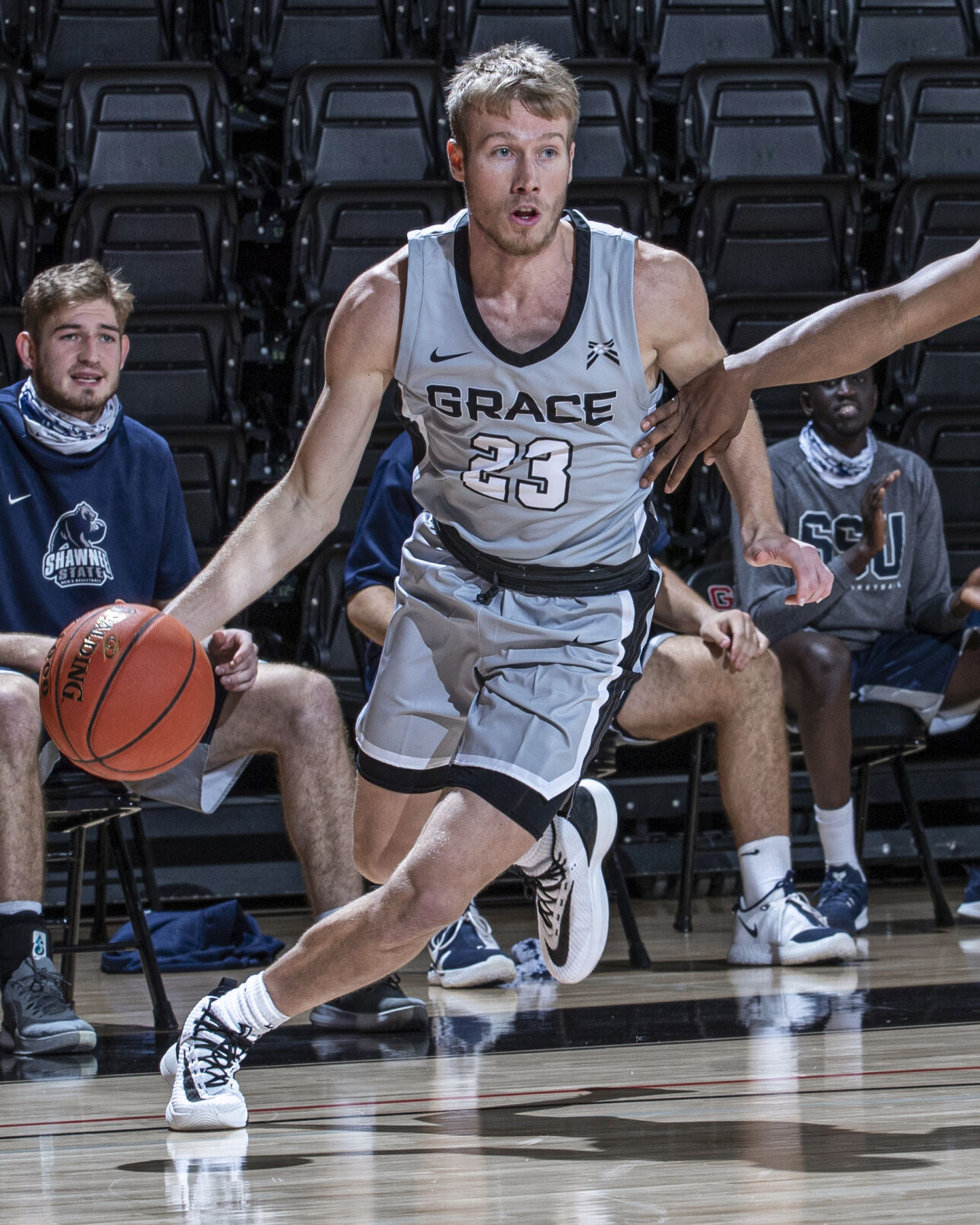 Matt Jennings is calling it a career in basketball as he finishes up his schooling and is set to enter the workforce.
Jennings has one more year of eligibility left at Grace College but has chosen to forgo that, as he is set to graduate in May with an MBA in finance after four years at Grace.
"It was a difficult decision," Jennings said. "But ultimately I just decided it was time to hang it up as a player. I feel like I've just poured so much of myself into the game of basketball over the years that you eventually get to the point where you feel like you've given everything you have. For me I had three goals as a player and that was to try to work extremely hard, be a great teammate and to love the game. You aren't always going to be perfect in those goals, but I feel like I've tried to do those things to the best of my abilities every time I stepped into the gym and that ultimately gives me peace in my decision to be officially done. I've been able to get everything I ever wanted out of the game of basketball and I'm forever thankful to everyone who's ever played a hand in those experiences and opportunities that I've received."
Jennings missed his sophomore year at Grace with a broken foot. He still managed to score 1,184 points in three seasons.
He averaged 12.2 points and 4.0 assists per game his senior season.
The Lancers went 20-12 with a good mix of young and old players. But they were snubbed in regards to getting a second straight bid to the NAIA National Tournament after the event was canceled last year.
Jennings was just happy to get a season in.
Click here to read the complete article.