The online news site, Input Fort Wayne, has a story about the pivot the Grace College admissions office made last spring as the campus shut down due to the pandemic. A portion of the story appears below. Click here to read the complete article.
How a Winona Lake college is making a splash at high school visits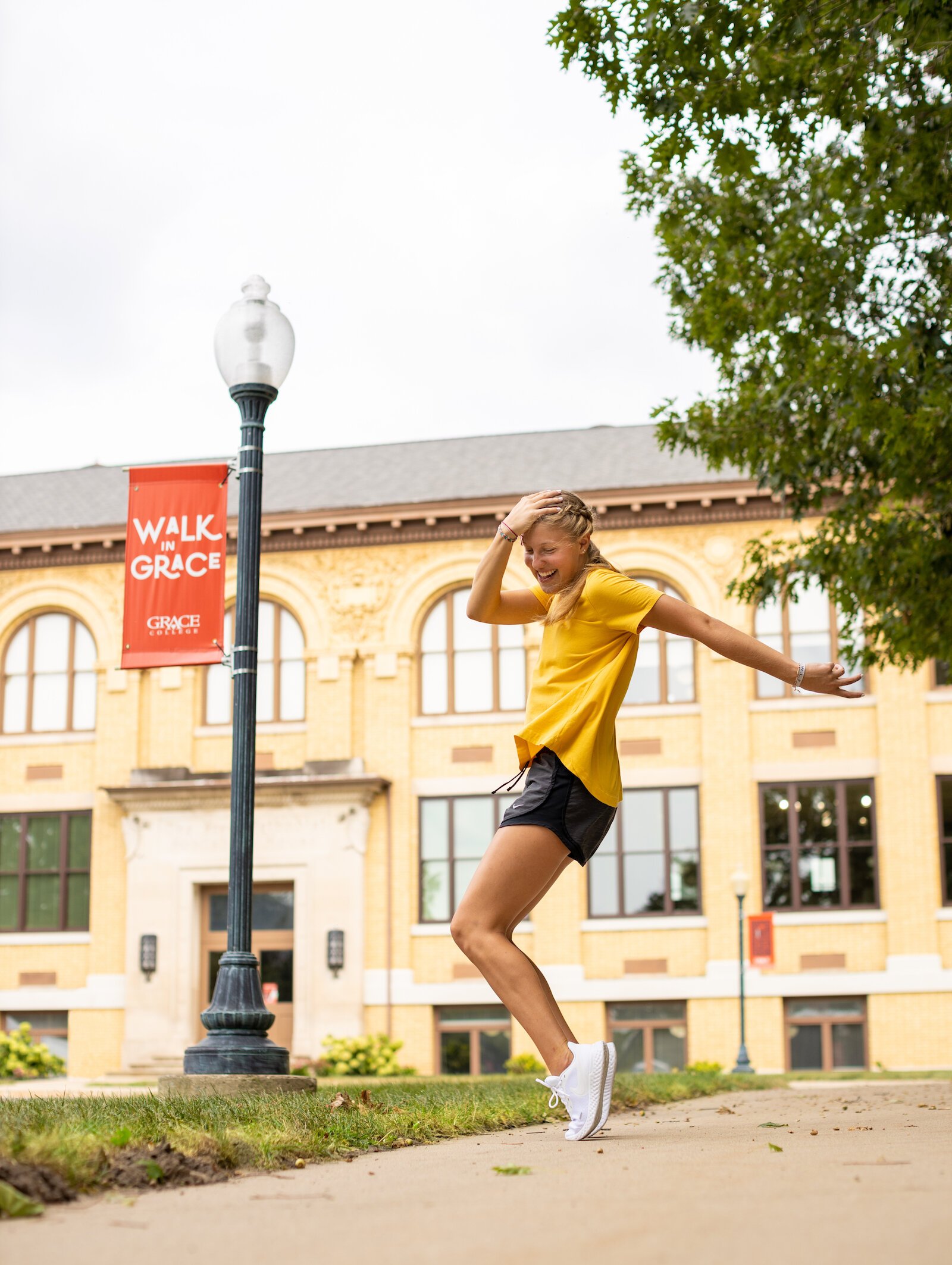 The 2020-2021 admissions cycle is one that the college admissions playbook will be reeling from for years. In the midst of this year where each day had to be taken in stride, Grace College in Winona Lake, Ind., found itself at the precipice of innovation, adaptability, and ingenuity.
"Doing something is better than doing nothing," was the tagline Executive Vice President, Drew Flamm, Ph.D., frequently recited to those under his leadership. And the motto did not fail them.
Grace swiftly shifted its entire visit structure to an online format in a matter of a few days following the shut-down, becoming one of the first schools nationally to pivot to virtual visits.
On March 13, Grace announced its campus closure. Just six days later, on March 19, the school rolled out its one-on-one virtual admissions meetings, and on March 27, Grace hosted its first-ever Lancer Day Streaming Visit Experience, complete with a golf-cart campus tour, a staff/faculty panel, and an admissions presentation.
Mark Pohl, Ph.D., Associate Vice President of Admissions Management and Financial Aid says he can't praise his team enough for their quick turnaround following the shutdown.
"Everyone took the changes in stride, and the first few weeks of virtual visits alone, our admissions counselors met with more than 68 students," he says.
Click here to read the complete article.