Grace College graduate, LeAnne Lavender, is featured on the online news site, Input Fort Wayne, as she talks about the accident that changed she and her husband's life dramatically. A portion of the story appears below. Click here to read the complete article.
'Hope after hard things': Meet an Indiana business born from a motorcycle accident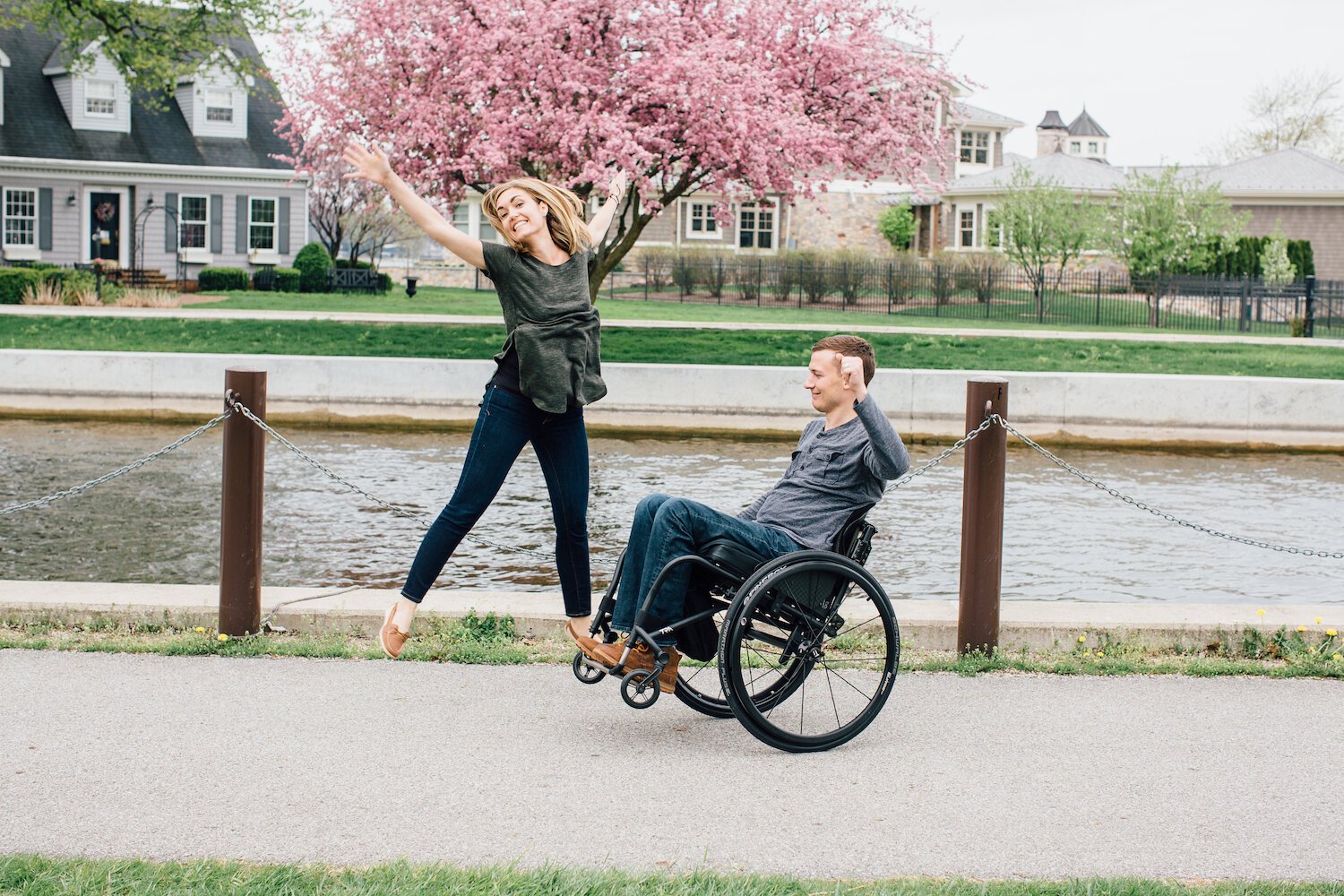 LeAnne Lavender chose to major in business at Grace College in Northeast Indiana because of a google search. Now, she runs her own innovative fundraising branch for MudLOVE, works as a content strategist, and creates influential and inspiring posts on social media under the moniker Lavender's Longshot. But it wasn't an easy journey. It was one of hard work, heartache, and long hospital stays.
Derek and LeAnne Lavender of Indianapolis got married three years before Derek's accident. As newlyweds, they spent their free time renovating their house and posting about it on their blog. On June 15, 2016, Derek was in a motorcycle accident and suffered severe injuries, including paralysis from the chest down. Grateful that he was alive, the Lavenders took it one day at a time as Derek began to recover.
Despite the difficulty, this tragedy led to new opportunities and a greater passion for life.
Click here to read the complete article.