Former Grace College tennis and basketball standout, Roland Fletcher, has died at the age of 81, according to a story published in the Bloomington, Ind., Herald-Times. Services were held last week in Bloomington, Ind. A portion of the story appears below. Click here to read the complete article.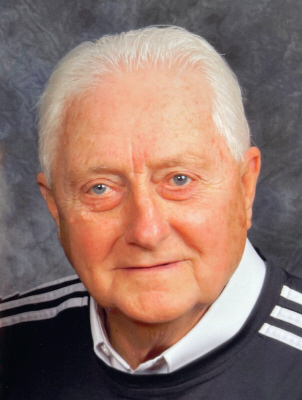 Roland Fletcher, former athletic director at Edgewood and Bloomington North, passed away on Monday at the age of 81.
Fletcher retired in December of 2007 after five years at North. He had spent the previous 11 with the Mustangs. During his time at North, he elevated current AD Andy Hodson to head boys' basketball coach in 2004 after the retirement of Tom McKinney, and he also brought Scott Bless on board as head football coach in 2005.
Bless and Jennifer Hollars took over AD duties when Fletcher left.
"He was guy that was a great support and let you run your program," Bless said. "He was always a really positive influence on our sports teams.
"He's a hard one to lose. I think he was a pretty easy guy right off the bat to work with because he had such a comfortable nature. Especially as we were trying to build a program." … Fletcher was born in Winchester, Virginia and found his way to Indiana, graduating from Grace College in Winona Lake and Ball State. He spent 50 years in the athletic arena, coaching basketball at Warsaw and in the college ranks from 1968-80. He came back to coach at the prep level at Tippecanoe Valley for three years.
Click here to read the complete article.
Click here to read Roland Fletcher's obituary.