Grace College grad and a 2017 inductee into the Grace College Intercollegiate Athletic Hall of Fame, Steve Coverstone, was featured in Saturday's Goshen, Ind., News. A portion of the story appears below. Click here to read the complete article.
COACHING ICONS: Broken window leads Coverstone to Wawasee coaching career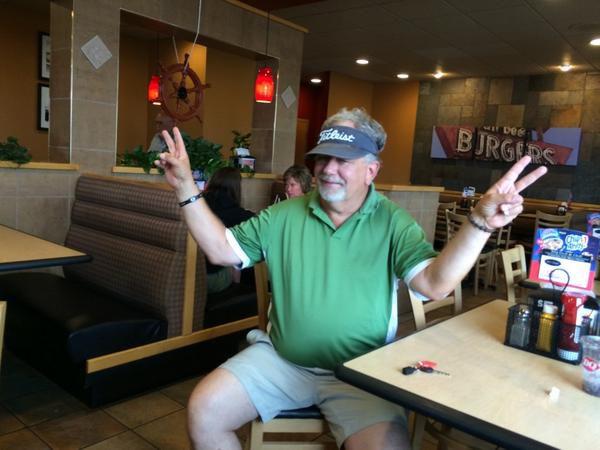 Steve Coverstone started to play golf as a youngster, and one of the first difficulties he encountered was getting lift or hitting the ball up in the air.
One of the first times he did so created a lasting memory.
"My whole focus became getting the ball up in the air," he said. "One of the first times I did, the ball went right through the picture window of the house. Dad was sitting there watching professional bowling on television. He was good about it. Instead of getting mad he looked at me and said, 'Congratulations! You finally got the ball off the ground.'"
Coverstone's dad started him in the sport.
"Dad would take me out to Indian Hills (Leesburg) on Saturday mornings," he said. "I wasn't very good to start out. I would get mad and throw my clubs down. But I got better and learned to love the game."
Coverstone has turned that love for the sport into a coaching career at Wawasee High School. This spring would have been his 20th season at the helm of the Wawasee High School boys golf program had the season not been canceled due to the coronavirus pandemic.
"I like being around kids. I had a driving range and when the job at Wawasee opened up I decided to apply," Coverstone said. "I don't think I planned on staying this long. I just figured to stay as long as they were willing to have me."
Click here to read the complete article.