A story broadcast yesterday on ABC's Good Morning America features Carlyn McClelland and her path to a new career, which included a scholarship from mikeroweWORKS Foundation and Mike Rowe, who is best known for TV's  "Dirty Jobs." Rowe joined host Robin Roberts to talk about a new approach to education and the value of skilled trades. Carlyn and her husband, Paul, and their two sons are involved at Grace Community Church, a Charis Fellowship congregation in Goshen, Ind. (Jim Brown, pastor). (Check out the photo of her sporting a shirt promoting Fight Club, the men's ministry founded at the Goshen church.) A portion of the story appears below. Click here to view or read the story.
A woman's journey from stay-at-home mom to construction worker: 'It isn't just guys' work'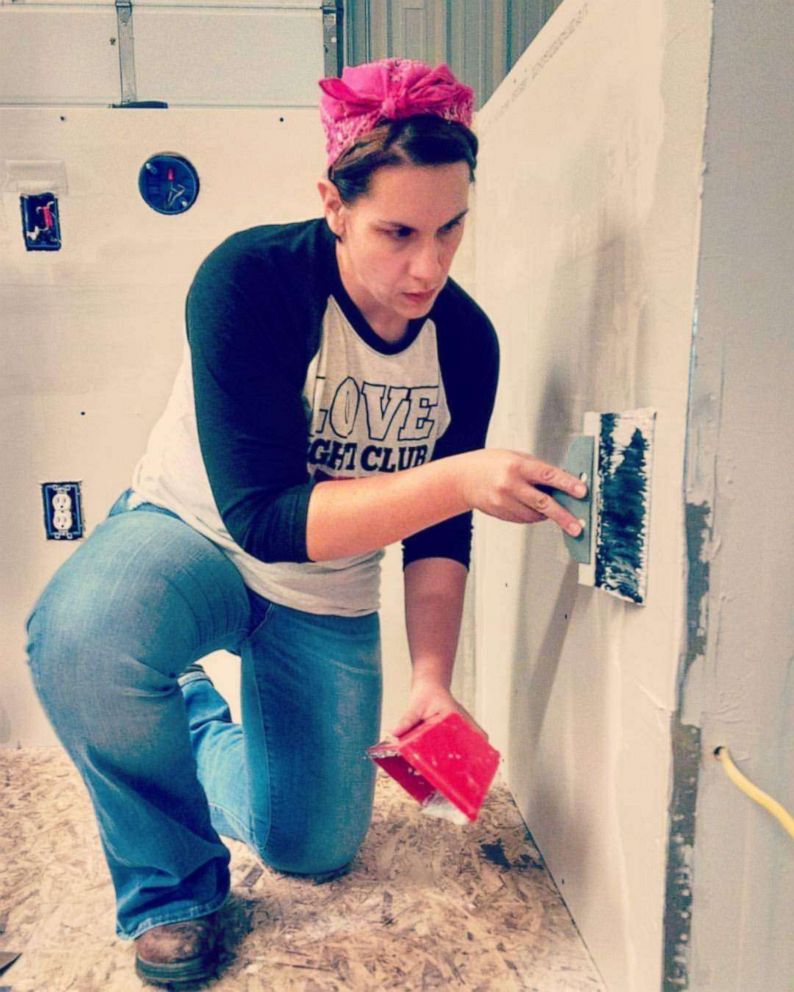 Carlyn McClelland is a licensed contractor working at Clayton Homes in Middlebury, Indiana, who helps put the finishing touches on customers' dream homes. But for the former probation officer with a degree in criminal justice from Michigan State University, it's a far cry from the reality she once knew.
"I just wanted to learn how to fix my house," McClelland told ABC News, describing a renovation project in her 100-year-old home that sat untouched for far too long.
"I was starting to get frustrated with the level of things that needed to get done around the house. And I didn't know how to do them, and my husband didn't have time to do them because he was working hard to provide for our family," she added. "And it hit me like an epiphany: 'You can do this stuff. This isn't just guys' work.'"
Click here to view or read the story.