Fremont, Ohio, native, Jacob Wukie, who attends Grace Community Church (Kevin Pinkerton, lead pastor), is advancing in the brackets in the individual archery competition in the Tokyo Olympics. (Jacob is the son-in-law of Pastor Kevin and Pam Pinkerton.) A portion of a story from usarchery.org is below. Click here to read the complete article. 
JACOB WUKIE CLIMBS BRACKET TO SOAR THROUGH TO TOP 16 AT TOKYO 2020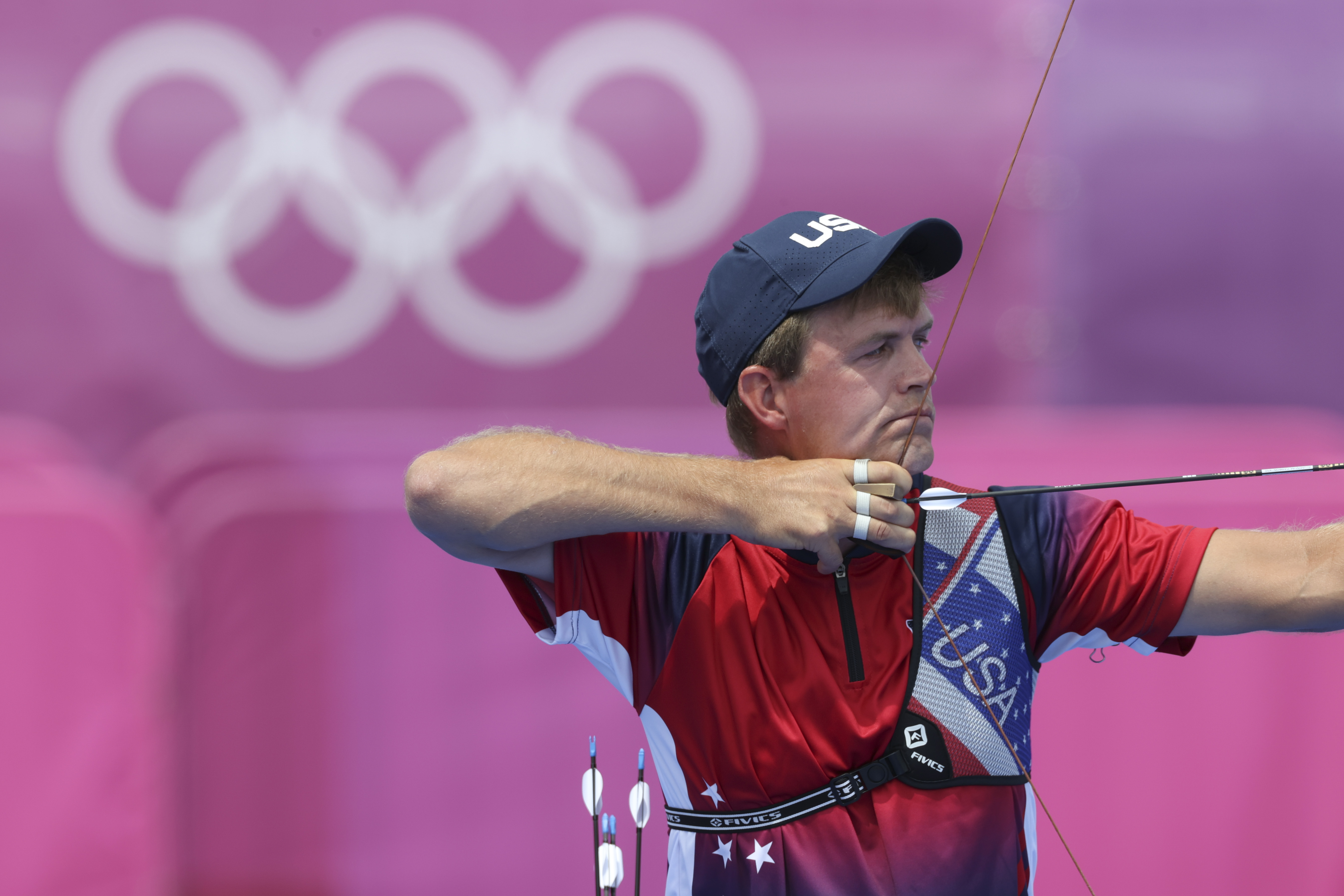 It's been nearly a decade since Jacob Wukie has set foot on the Olympic stage after winning team silver at London 2012. In the meantime, he's seldom been seen on the international scene as he took some time to focus on building a family; he and his wife have three sweet daughters, but his archery fire stayed lit despite his absence from major competition. Wukie started slow in Tokyo, qualifying 47th, but he climbed the brackets in preliminary matches today, knocking out the 18th and 15th seeds on his way to the top 16.
Wukie appeared calm, cool and composed with an intense focus in his eyes for his first match against Chile's Andres Aguilar. It was clear that despite the rankings, Wukie was not the underdog. It wasn't until his 9th arrow of the 12-arrow match that he drifted just outside the gold rings. He cleaned a 7-1 victory to advance.
Then, shooting against Indonesia's Riau Salsabilla, Wukie's strong performance continued. On raw score, Wukie had the match in the bag, but with the set system scoring, it was more of a back and forth battle that went to a one-arrow shoot off. Salsabilla fired off an 8 and Wukie responded with a 9 to claim the win.
Click here to read the complete article.